Exhibitions and Publications
06/04/2019
From April 6 - 29th 2019
...more
Passing Places at the Horsebridge. October 19 -24th 2017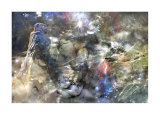 02/10/2017
An exploration of place and time in paint, textiles and photography with Chris Hunt, Tina Luise-Hewitt and Margaret Smith.
27/03/2016
...more
28/11/2012
A new exhibition in the Somerset Maugham Gallery at The Horsebridge, a joint show of paintings, photographs and textiles.
December 12-18 2012
10.00am-6.00pm daily and 11.00am-5.00pm Sunday
...more
A joint Exhibition at The Somerset Maugham Gallery, Whitstable
28/10/2010
21 - 27 September 2011
with Chris Hunt, Tina-Luise Hewitt, Sarah Stokes, Margaret Smith and Maia Spall.
Exhibition at The Fish Slab Gallery, Whitstable with Chris Hunt
28/10/2010
29 June - 5 July 2011
02/07/2010
A showcase for 25 local artists.
...more
01/05/2010
My work was commissioned and is displayed throughout the building, canvases of Whitstable.
...more
01/04/2010
Konik ponies graze along the seawall at Seasalter.
...more